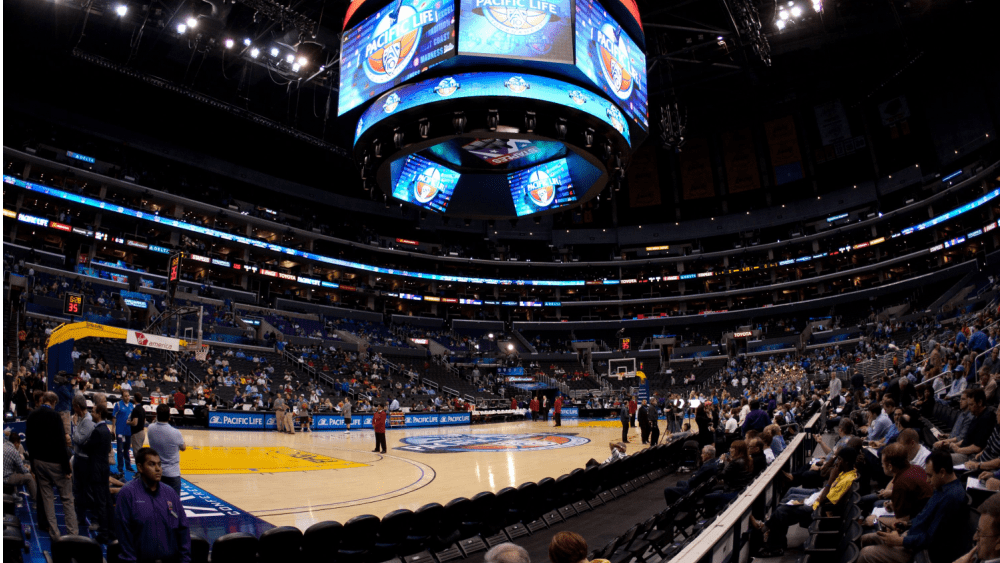 The Denver Nuggets are headed to the NBA Finals for the first time in franchise history.
The Nuggets completed a sweep over Los Angeles, winning in Game 4 on Monday night. Center Nikola Jokić scored 30 points, 14 rebounds and 13 assists, including the game-winning point with less than a minute remaining.
LeBron James scored 31 points in the first half to bring the Lakers a 15-point halftime lead, but Denver fought back, outscoring LA 36-16 in the third quarter.
The Nuggets now advance to the Finals, to face either the Miami Heat or Boston Celtics.  The Heat holds a 3-0 series lead over the Celtics in the Eastern Conference Finals.
The NBA Finals will begin on June 1st.
Editorial credit: Photo Works / Shutterstock.com